The Bissell Building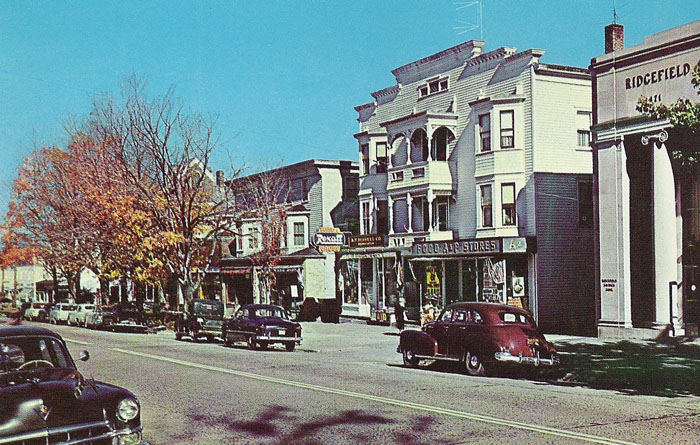 The original 'Bissell Building,' which burned to the ground in May 2003, is shown in the mid-1950s when it held not only Bissell's Pharmacy, but the A&P Market. The replacement building, designed to be almost identical to the 1890s original, was completed in 2009.

Scans and enlarged reproductions of all our postcards are available. See the Index Page.