The Elms Inn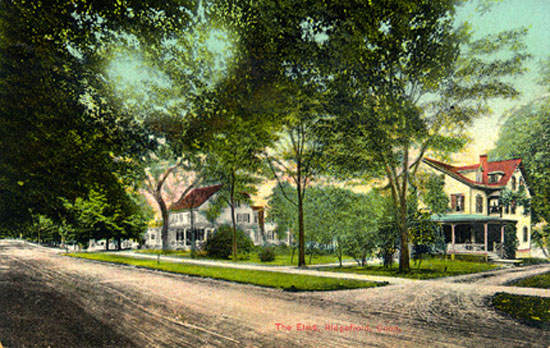 The Elms Inn is Ridgefield's oldest business, having been established in 1799 (Bedient's Hardware long claimed earlier origins, but closed in 1998.)

The inn -- today, a well-known and respected restaurant -- is the building in the distance while the annex, with most of the accommodations for visitors, is at the right. Both are still in full use, though under different ownerships.

This view looking northeasterly was printed in Germany for H.P. Bissell's pharmacy. The message on the back is dated 1911, and the card was probably photographed around 1907 or 1908.

Back then, the operation was called the Elm Shade Cottages.