The West Lane Schoolhouse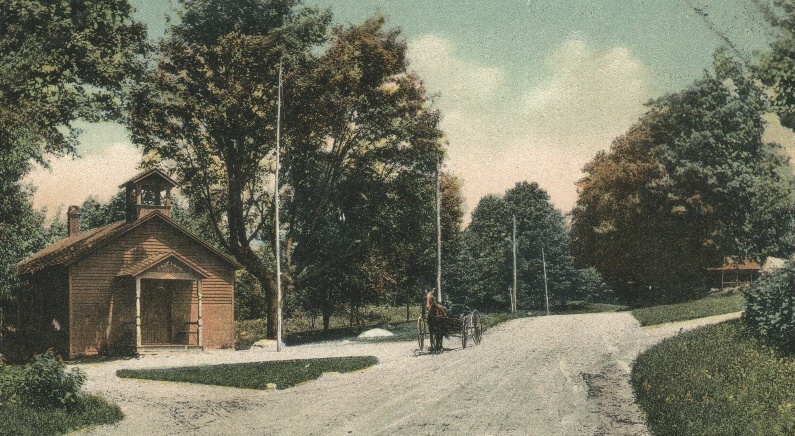 The West Lane Schoolhouse, also called The Little Red Schoolhouse or the Peter Parley Schoolhouse, is located at the junction of West Lane (shown here with the horse and buggy), South Salem Road and, going off to the right, Silver Spring Road. This view is from around 1910.

The original schoolhouse on this site dates from the middle 1700s, but the current building -- shown here -- is probably of 19th Century construction. The schoolhouse was where Samuel G. Goodrich, the author of more than 100 books under his own name or his pseudonym, Peter Parley, got his early education. Goodrich, son of the third minister of the First Congregational Church, was born in 1793 only a couple hundred feet from the schoolhouse. His family moved to a house on High Ridge at the head of Parley Lane, which is not far away. His childhood in Ridgefield is recounted in the first 150 pages of Recollections of A Lifetime, his 1856 autobiography.

The schoolhouse, last used in 1915, is maintained today by the Ridgefield Garden Club which, in the warm months, opens it to the public one Sunday afternoon a month (check The Ridgefield Press for dates). The building contains many old books, desks, and other artifacts and pieces of memorabilia from the one-room schoolhouse era.

Scans and enlarged reproductions of all our postcards are available. See the Index Page.

Return to index.