The Branchville Silex Mills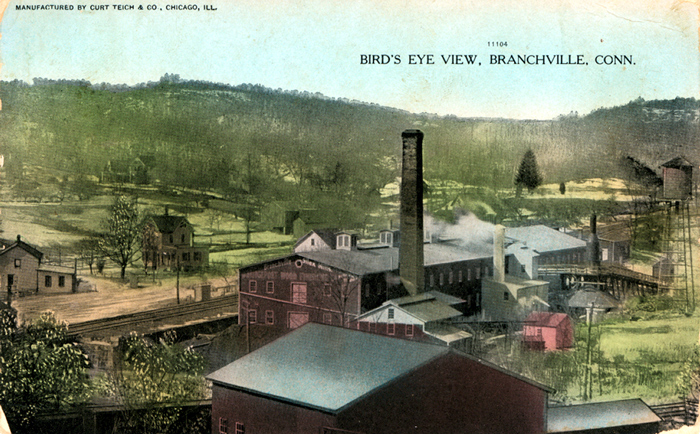 This view of Branchville around 1905 shows what was once Ridgefield's biggest factory, the Branchville Silex Mills, owned by the Bridgeport Wood Finishing Company. Here, quartz -- basically, the same material as sand -- was ground into a fine powder, called silex, that was used as a pigment or filler in paints and stains. The quartz was obtained from the nearby Branchville quarry and probably from more distant mining operations as well. The company produced Breinig's Lithogen Silicate Paint and Wheeler's Wood Filler, as well as many wood stains and dyes, dryers, and japans. In 1917 Bridgeport Wood Finishing was acquired by E. I. DuPont Nemours Company. The Branchville buildings long ago were torn down.

Scans and enlarged reproductions of all our postcards are available. See the Index Page.