Smith Tavern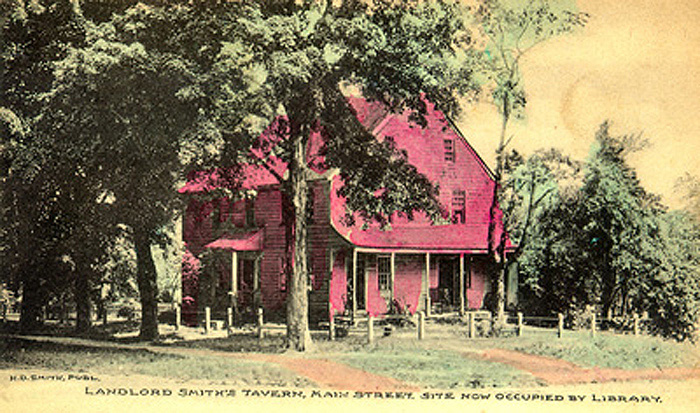 The Smith Tavern was a local hang-out from the late 1700s until 1900 when it was torn down to make way for the Ridgefield Library, which now stands on the site. (Before that, the library was a tiny building on Governor Street.)

Here, people gathered not only to quaff the local brews, but for community meetings, weddings, and other social events.

This is a hand-colored post card from around 1905, based on a photo from the 1890s. The color of the building on the card probably does not accurately represent what was the real color.