YEAR 2000
Full-text obituaries starting in the spring.

YEAR 2001
Full-text obituaries

YEAR 2002
Full-text obituaries

YEAR 2003
Full-text obituaries

YEAR 2004
Full-text obituaries

YEAR 2005
Full-text obituaries

1875-1999 INDEX
Lists most obituaries and death notices published in Press from 1875 to 1999. Text is not online.

CEMETERIES
Ridgefield history
and lore. With
photographs

Counter courtesy of www.digits.com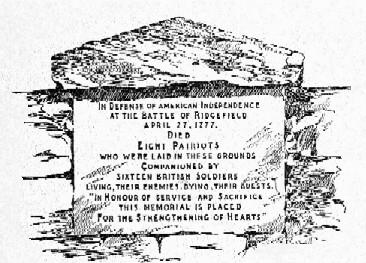 Monument at Revolutionary burial ground, Main Street.
This page provides lists of obituaries that appeared in The Ridgefield Press from the spring of 2000 to the spring of 2005.

Also available online is an index of virtually all obituaries and death notices that appeared in The Press between 1875 and 1999 — see Obituary Index at left.

To obtain a copy of an obituary as it appeared in The Press, follow the instructions found on the Obituary Index page or at the bottom of the pages indexed here.